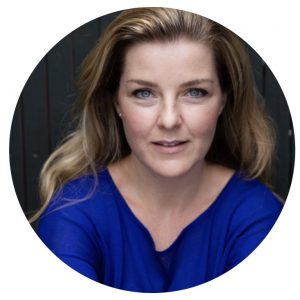 Biography
Felicity is a teacher trained graduate of Atlantic Theater Company, NYC and also trained at atyp in Sydney & LAMDA in London. 
She has over 27 years teaching experience across acting, movement & voice and is currently on staff at ISA, NIDA, ACA, TDP, AIM and has been a regular coach for many more including StageMilk, Voice Booth, atyp (2000 – 2006), Conservatorium of Music, MLC Burwood, SAA (Sydney), CTA (UK) & Central School of Ballet (UK).
She has worked extensively as a private coach to actors for audition & role preparation since 2000 and also as a coach on productions. Production coaching credits include; New York premiere of Wolf Lullaby (Accent coach to lead actress Kate Blumberg, Atlantic Theatre Co, NYC). Dance & Acting coaching the young cast in The Lion King (2004/5 – Res dir: Annabel Scholes), Zoo Story (US Accent Coach, dir: Olivia Costa), The Engagement (Voice Coach, dir: Kate Gaul), A Month in the Country (Acting & Voice coach, dir: Joseph Uchitel), Love & Honour (Narration coach, dir: Priscilla Jackman), Care About Us (Narration coach, dir: Dan Balcaban), The Gulf (US Southern Accent coach, dir: Mia Lethbridge), Time Stands Still (US General Accent Coach, dir: Claudia Barrie), Random & Whacky (UK Accent Coach, Prod: Ambience Entertainment) Olivia Lee's Comedy Show (NYC & AUS Accent Coach, prod: Tiger Aspect UK).
VO client list includes; BBC4 London, ABC Radio, ABC TV, MTV European Music Awards, 
ITV, Miramax Films, Goldcrest Post Production,
Channel 5 (UK), Pearson Education, Oxford University Press, Cambridge University Press, Macmillan Publishing (UK),  Red Cross Australia, GHD Hair, Till Mill, Pan Macmillan (AU), audible.com & Skoda. She was the voice of the "Translator" in the ALDI Translator radio campaign which won two Siren Advertising Awards and was the campaign voice for eHarmony (2012 & 2013) & King (2013 & 2014 & 2015), NSW Law Society (2018). 
Stage credits include; The Vegemite Tales (London, West End), Elisabeth in Chambres (dir: Laurie Foell, Bsharp Belvoir St), Trisha in Five Women Wearing the Same Dress (Darlinghurst Theatre), Nurse Ratched in One Flew Over the Cuckoo's Nest (London) & Sandra in One Flew Over the Cuckoo's Nest directed by Kim Hardwick for Sport for Jove. She has also appeared in Strindberg's Playing with Fire (London, dir: Anna Ostergren) and The Hour We Knew Nothing of Each Other (dir: Michael Gow, Syd. Fest. '94) & she wrote and produced, I May Fly (Sydney, Off West End London, Off Broadway New York) about radio actress May Pusey (nee Hart). She recently provided narration work for the play Cairo Jim at Pioneer Theatre.
TV & Film credits include; Land of Hope, Doctor Doctor, A Country Practice, Home & Away, Green Means Stop, DUST, Waiting for God & 6ate7. 
TVC & corporate credits; Westpac (2016 & 2017), Barclays UK (2014), 

NSW Law Society (AU), Little Angels Nappies (UK), Richmond Mini Meatballs (UK), Samsung Galaxy (UK), Fanta Sours (AU) & AMI Insurance (NZ).
Link relating to Felicity