The HubStudio s a resource and development centre for working professional actors and creatives. We are here to empower actors and creatives to achieve their dreams by providing goods and services that advance their careers on a daily basis. We are not a drama school, we are an incubator – a Hub. Come Join Us. 
Click here to learn about our Coaches
Click on the Tabs below for more information on each topic.
We fundamentally believe that professional actors and creatives need a home, a place they can get the skills, tools and resources they need to continue to operate in their chosen field. We call it collective capitalism and at the core of that idea is a need to create a generation of Creative Entrepreneurs capable of sustaining their own work, developing their own careers and taking control of their own destiny.
The World has changed. The way entertainment is consumed now is far more in the hands of the individual that it ever ways. On both sides of the screen. We want to provide a place where motivated professionals can join the our professional community as an affordable price so we can share ideas, use resources, gain knowledge and move the industry forward – together.
Eventually our vision is to have a multi levelled venue with rehearsal rooms, hot 'desking' offices, edit suites and a late night cafe/bar. A vertically integrated studio capable of skills maintenance, career development, production development and eventually actualisation. We see ourselves as a multi-focused 21st century production company, and under that pretence most definitely not a drama school. Currently the studio provides space hire, skills maintenance, career development, script readings and resources for actors and creatives. We currently offer ten different courses in Film, Theatre, Improvisation, Body & Voice, with a current membership of around 600 actors, 200 creatives, 7 core coaches and guest trainers from around the world. We'd like to welcome all of you to come with us.
We think it's vital Australian working actors have a home where they can practice their craft, retain their skills and feel connected. The HubStudio is your home as a professional actor and creative to maintain your skills
For most professional actors in Sydney, not working on set or stage, there is been no place to-go-to to be a working professional actor to practice your craft, find the people and resource you need. Until now! We might or might not be movie stars, and roles will come and go, but that definition of ourselves will never fade. We want to change the mindset of actors, by giving us a place to be actors more often. We want actors to know in themselves what that means and what it takes.  We want to create a studio space capable of up skilling and connecting actors and creatives; providing them the resources and skills they need to develop their careers on a daily basis; not a drama school, an incubator, a Hub!
We know for a fact at the studio, that our members feel more connected, book more work, feel better prepared and less intimated in auditions and rehearsals, in foyers and (for many) in life in general; and why… because their apart of something they can control. They have a place to be a professional working actor, feel connected and involved, important and professional. It's not rocket science; it's social science. Its fact. The HubStudio courses are your opportunity to hone your skills, to practice your craft and keep the 'muscle' working – a professional actors gym. The studio concept is well engrained in the psyche of the U.S. and U.K. actor and we see no reason why it shouldn't be the case in Australia, in fact we think it's the missing link.
Meet The Team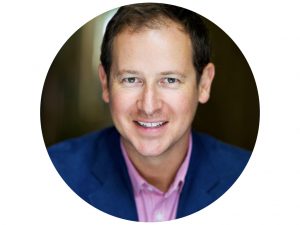 Oliver Wenn
Company Director & Facilitator
Oliver is a 2005 NIDA Acting Graduate, he is both an actor and producer having worked on various shows over the years including the stage musical of The Sapphires. Oliver has a range of experience running various enterprises, from production to development of new work as well as his day to day commitments as creator and Director of The HubStudio. Currently Oliver is running the corporate training arm of the studio as well as completing the first major film project for the Hub and heading up a new Video On Demand Platform HaView, for which he is also a Director of the company. Oliver has appeared in many TV shows and commercial work as well as stage and screen. Oliver has also worked with such companies as Suncorp / Quantcast / EY / Sydney Water / CSR / Qantas and many others.
Natalie Rees
Company Director & Business Development Manager
Natalie is a founding partner and Director of The HubStudio. She holds a double degree in Japanese and Journalism from Curtin University,  Western Australia. She has also been involved as an actor across the board, working in film and theatre since early 2000. Natalie is passionate advocate for Women's rights and Woman's health in general. She is currently producing and developing a verbatim theatre project on the subject of Motherhood. For The HubStudio, Natalie is responsible for courses, strategy and client relationships; having implemented a number of key strategies for the business. 
For a full list of Natalie's acting credits click here.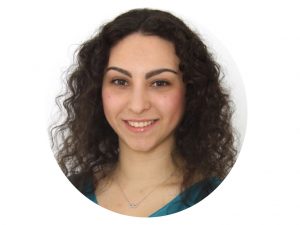 Kristella Finocchiaro
Membership and Marketing Services 
Kristella comes to us from a background in dance and music, thus having naturally developed an interest in acting; particularly in Musical Theatre. She has a Bachelor of Arts Degree with a major in Music. She is currently training in Ballroom and Latin dancing and is involved in a community choir. Kristella is responsible for general administration and marketing duties at The HubStudio. 
A Home For Professional Actors & Creatives