Adult Film Acting Classes
A ten week introductory film acting series for adults aged 17+
CURRENT TERM: Term Four : 8 x Monday's / 7pm – 10pm / 14th October – 2nd December 2019
Course Outline | Course Outcomes | Session Details | Apply Now
Course Overview
The HubStudio Perth is proud to be launching a brand new eight-week introductory series for adults to learn the craft of Film acting. In this series we look at basic film and camera technique, through to a finished performance for screen. Over the eight weeks, each participant will have a load of fun, working together on great scene material in a warm and supportive environment. You will also be able to collect and keep each weeks footage, to use for industry, family or friends. Whether you're interested in pursuing a career in acting, or just looking to learn ways to express yourself and meet likeminded people, this course is a fantastic way to experience the joy of film acting. 
About Our Perth Studio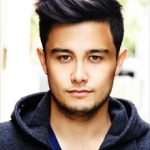 "The Hub is a fantastic place for any actor to hone there skills. I certainly wouldn't be where I am without having taken up courses at the Hub"

Actor - Takaya Honda

Playschool | The Family Law | Neighbours
Course Outline
In this beginner acting course you will learn how to create a character through a combination of film techniques. The class will be broken into the following areas:
Script Analysis

Camera Technique

Audition Technique

What is Movement

How to use Improvisation

Television Commerical Technique

How personalise a character to make them believable
Course Outcomes
This class is designed for the actor to have fun while creating a 'tool kit' of strategies, exercises, and techniques to craft believable characters for either stage or screen:
How to break down a script

How to find all the clues you need to know about your character in the text

Physicalising language to allow your instincts to emerge

Learning to trust your intuitive physical impulses

A stronger understanding of your body in the space

An approach to connecting the voice to the physical

Screen Craft & Camera Technique discipline
Session Details
When: 8 x Monday Nights
Current Dates: 14th October – 2nd December 2019
Time: 7pm – 10pm
Venue: 19 Blinco Street Fremantle, WA (Fibbonacci Centre)
Cost: $480.00 incl GST 
Participants: 14 Maximum
Payment Options 
The HubStudio also offers two payment options, up front in-full or weekly direct debit payments.
Two Payment Options
$480.00 incl GST 
$60 pr wk

via instalments. Full course cost $480.00 
About The HubStudio Perth & Sydney
The HubStudio is one of Sydney's leading post-graduate studio's and home to over 1,300 working professional actors and creatives. Over the last six years we have provided some of the best quality coaching in the country, to some of the best actors in the country, and now we are very proud to be launching a range of new courses in Perth. We're bringing the same high level of coaching, the fun supportive culture and extensive industry experience to run a great range of acting programs; from beginners, to various adult classes, plus also our 20Wk part time courses. To learn more about our Perth studio simply click the button below to head to our Perth Studio home page.
About Our Perth Studio
Apply For The Course
Please fill out the below form with contact details and some quick info about why you would like to join the workshop and we'll get back to you asap with further details. If you have any further questions however, please don't hesitate to contact us directly on the below number.
Contact Us
For further questions or queries please contact us directly during 10am – 5pm / Monday – Friday on the below details:
Further Questions
The HubStudio prides itself on helping all actors to facilitate their training journey. If you would like more information about this course, or more importantly which courses would suit you best, then please email or call us to discuss your training goals.
Studio Location