ADULT SHORT COURSES 
The HubStudio currently runs several adult short course programs in multiple areas of film, theatre, voice and more. Please note this page is an outline of the courses we offer and not necessarily what is currently open for submission. Please note all of our courses are via submission. For all course dates & further details click 'More Info' tab to learn more and apply. 
Back to Perth Studio
CURRENT WORKSHOPS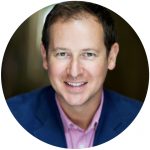 Oliver Wenn | Film Audition Technique
Each week, you will receive a new screen test to put down with the group under the expert guidance of Angus. You will study the craft of auditioning defining what is great acting, you will look at winning self tests, talk about trending auditions and opportunities and work together to understand your unique talents and how to bring that to the screen. You will also look at mental mindset techniques and how to mentally prepare yourself into and out of the audition process so you stay positive and motivated.
More Info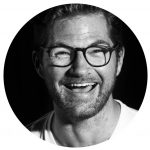 Shaun Rennie | Musical Theatre Ensemble 
This eight-week masterclass series coached by director, Shaun Rennie focuses on song interpretation and presentation. Sharpen your ability to get to the emotional core of a piece. Interpret the lyrics, and then personalise the storytelling.Learn how to move people through song every time. Indulge in the essence of musical theatre.You will finish this course with a stronger sense of how to prepare for musical theatre auditions. For those more experienced actors you'll be challenged to dig deeper, and raise the stakes. Then take to the stage for a one off one night concert experience.
More Info
PAST  WORKSHOPS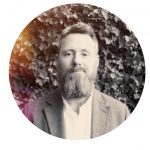 McGregor Casting's Stevie Ray | Casting Workshop
This is an exclusive opportunity to work with Stevie in a full day intensive casting workshop. It's a perfect opportunity to show him your skill and learn from one of the most approachable and experienced Casting Directors in the business. The workshop will be run similar to a real casting, only Stevie will be there to give you an inside view of how it works. He will guide, nurture and give you feedback.
More Info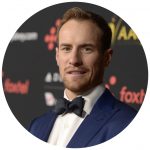 Joel Jackson | Film Masterclass
A two day film technique masterclass with AACTA® Award Winner Joel Jackson. This one day course will kick your mindset into professional, working order, empower you with actionable and practical acting techniques to make the most of your time on screen and through working one on one inside your personal struggles; either on set or in the rehearsal space, we'll aim to bring your confidence and ability on par. So you can step out onto set and own the day, your character and your ability as the professional Actor.
More Info
Back to Perth Studio
A Perth Home For Actors & Creatives