Kevin Jackson's 16 Wk – Drama School Audition Preparation Workshop. 
A comprehensive 16 week training and preparation workshop by 28 year veteran coach and ex-NIDA head of acting Kevin Jackson with special guest Q&A's from each of the major drama schools & support coaches. 
For ages 17 and above. Over 16 Sunday afternoons rehearse, learn, prepare and practice your 2018 NIDA, WAAPA, Actors Centre Australia (and others) audition materials to give you the best chance at being accepted for 2019. 15th July – 28th October 2018.  
Course Outline | Course Outcomes | Session Details | Apply Now
Course Overview
This unique series is the perfect opportunity for those actors looking to audition for any of the major drama schools this year. Kevin Jackson is one of the country's most celebrated coaches, having worked at NIDA for over 28 years. Each year, year on year, Kevin and the NIDA team auditioned over 2,500 applicants annually, eventually only choosing 25 students. For WAAPA, ACA and many others such as Sydney Theatre School, the process is the same.
Success always occurs when preparation meets opportunity
To stand out and be accepted in you must be prepared, understand the process, and know how to make that critical impact. This 16 wk, one day a week series (3pm – 6pm) will coach you on the specific required texts for each drama school, run you through mock auditions, produce and film your 1st round NIDA audition for you (a filmed audition is the round one application for NIDA) , give you mental mindset, vocal and movement techniques, plus offer an exclusive opportunity to meet and greet heads from each of the major schools. There truly is no other workshop like this in the country and we genuinely believe it's going to help put you front and centre where you want to be. Come Join Us! 
Special Guests: Mark Matthews (Sydney Theatre School) / Dean Carey (Actors Centre Australia) / more to be announced shortly.
COURSE INTRODUCTORY VIDEO
Course Outline
The course is broken down into class blocks, in the areas of Voice, Movement, Mental Mindset and Theatre, covering such topics as; 
Movement / blocking of scenes, body language and presence.
Nerves / how to combat and use nerves in the audition process
Voice / projection, diction and accent work. 
Mindset / how to stay positive under pressure and with rejection. 
Theatre / text & character analysis
Theatre / body and voice development specific to character
Theatre / comprehensive monologue rehearsal and mock auditions
Q&A Sessions / meet representatives from each drama school
Course Outcomes
Development & practice of craft lie at the core of this program.
(Voice) Understand your voice, and learn the American accent
(Movement) Develop your physical awareness and how to move physically for a character
(Mindset) Learn what it takes to stay mentally positive & professional through what can be a gruelling process.
(NIDA Audition Filming) Quality audition, filmed and edited for NIDA Rnd 1 Application.
(Theatre) Study, rehearse, block & throughly prepare your monologues to the best of your ability.
Course Coaches
To read coaches biographies, click on their picture below. More to be added shortly.
Session Details
What: 16 x Sundays
Dates: 15th July – 28th October 2018 
Time: 3pm – 6pm
Cost: $965.00 incl GST  
Participants: 16
Venue: 18 City Rd Chippendale NSW 2008
Payment Options 
The HubStudio also offers two payment options, cheaper in full or in 4 block payments.
Two Payment Options
$965.00 incl GST in Full (cheapest option)
$260.00 each block of four classes *paid in full regardless of attendance – (full cost $1,040 over 16 weeks) 
Studio Testimonials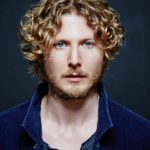 Alastair Osment:

 
Top Of The Lake – China Girl | Rake | Deadline Gallipoli
"The courses I've undertaken at The Hub Studio have been instrumental to my career and artistic development. I've done countless courses in between my professional acting work, to keep sharp, continually stretch myself and build upon my craft."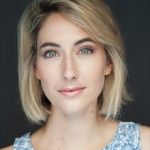 Claire Lovering: Who's Afraid Of Virginia Woolfe | Wonderland |San Andreas| The Letdown
"My time at The Hub gave me the tools I needed to take a fresh approach to my work, a home to nurture my technique and the confidence to stay on the path. I look forward to returning to brush up on my skills again soon!"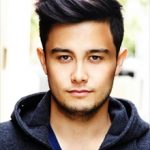 Takaya Honda: Playschool | The Family Law | Neighbours
"The Hub is a fantastic place for any actor to hone there skills. I certainly wouldn't be where I am without having taken up courses at the Hub"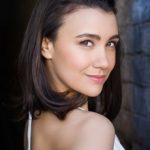 Samantha Dodemaid: The Wizard Of Oz | Singin' in the Rain
"The Hub has not only provided me (and many others) with a place to practice my craft, but also a  place where I have been able to grow and learn new skills and meet and collaborate with other professional actors."
About The HubStudio
The HubStudio is a home to Sydney's working professional actors and creatives. Over the last six years we have provided some of the best quality coaching in the country, to some of the best actors in the country. Our team of coaches comprises ex heads of all the major drama schools (NIDA, WAPPA & ACA), working actors, directors and dedicated teachers with more than thirty years plus experience under their belts. To read their full biographies click here
For this program our aim is to help the next generation of actors into a far more informed and skilled position by taking our core teachings and applying them to a new format that is both fun, and highly educational.
More Information
Apply For The Course
Please send an expression of interest including any specific acting information such as a Biography, Cover Letter, C.V. & Headshot to courses@thehubstudio.com.au or use the below form. Please note the course is by invitation only. If accepted we shall send out an application form with all the course information. Notification for acceptance will be made no later than one week before course commencement.
If offered your place will only be held once payment is received in full. Failure to do so will forfeit your place on the course. For more information or queries please don't hesitate to call on (02) 9212 0522 or alternatively email us on the above address. 
Contact Us
For further questions or queries please contact us directly during 10am – 5pm / Monday – Friday on the below details:
Our office and studio is located across from Victoria Park and the Broadway Shopping Centre in Sydney's Chippendale. For best parking and travel options please click here.
Further Questions
The HubStudio prides itself on helping professional actors to facilitate their training journey. If you would like more information about this course, or more importantly which courses would suit you best, then please email or call us to discuss your training goals.